Welcome to Miss Bella Bridal
'Everyone Deserves Our Bridal Experience'
We look forward to helping you find your perfect Wedding Dress or Deb Dress
Call 9762 6595 to book a personalised appointment from Tuesday-Friday.
No appointments necessary on Saturdays. Walk-ins welcome.
(We appreciate your patience on Saturdays as it can get busy!)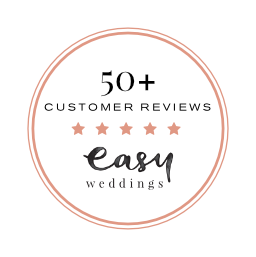 Bridal Store Business Hours
Tuesday 10am – 5pm
Wednesday 10am – 7pm
Thursday 10am – 9pm
Friday 10am – 5pm
Saturday 9am – 3pm   
No Appointment needed
Sunday, Mondays & Public Holidays CLOSED
Our Wedding Dresses are priced from $499 – $2500, in size 6 – 22
Sale Wedding Dresses are currently priced from $199 – $499 in sizes 6 – 22
Appointments are required for weekdays. Please make Appointments by phone. Walk Ins available on Saturdays; your patience is appreciated when we're busy.
We look forward to meeting you really soon!
We have assorted sizes from size 2 to 22 of each Style in Stock!  Prices from $79 – $850
We place all our Miss Bella Deb Dresses on Our Event Register to prevent us selling the same style Gown to another girl attending the same night of your Deb.
We have designer dresses carefully styled and catered for the Princess Debutante all the way through to the self-confessed Tom Boy; ensuring that all our Debs have a comfortable & special experience.
Dresses to purchase Only, we don't Rent or Hire.
The Multiway Dress can be worn in over 30 styles and come in 20 colours and fits size 6 to 18.
These versatile Bridesmaid dresses are $295, and includes a Bandeau.
We stock the Multiway Bridesmaid Dresses from 'Eliza & Ethan' the original creators of this popular style. They are the only Multiway Dress with gathering at the waistline which gives a more flattering look!
Our large range of styles suit all tastes of Bride and Debutantes
Miss Bella has a beautiful range of Wedding Dresses to suit all tastes. Miss Bella has largest range of Deb Dresses in Melbourne with over 45 Styles. Wedding Dresses and Deb Dresses are available from Sizes 0 to 24. 

You will receive the best customer service at Miss Bella when choosing the gown of your dreams for your Wedding or Deb.
Miss Bella specialises in quality, affordable Wedding Dresses and Deb Dresses and sets a high standard of Customer Service. You will find a dedicated and professional team of Wedding and Deb Specialists and Consultants in a non-"pushy", stress-free environment. Browse in a lovely relaxed atmosphere. Miss Bella's friendly and helpful team are on hand to assist you choose the Wedding Dresses or Deb Dresses of your Dreams.
Brides and Debutantes travel from all around Victoria
We are thrilled that our Brides and Deb girls will travel from all around Victoria and even interstate to purchase their Wedding Dresses, Deb Dresses and Multiway Bridesmaid  Dresses from us at Miss Bella Bridal.
Some of the places our Brides and Debutantes travel from include:
South Australia, Western Australia, Tasmania, New South Wales, Queensland, Darwin and All over Victoria; The Mornington Peninsula, Ballarat, Bairnsdale, Gippsland, Yea, Wangaratta, Portland, Warrnambool, Geelong, Traralgon, Sale, Wodonga, Bendigo, Phillip Island, Inverloch, Echuca, Omeo, Heathcote, Point Lonsdale, Lorne, Winchelsea, Swan Hill, Koroit, Hamilton, Ararat, Horsham, Mount Macedon and Warragul!
Postage of Dresses
We can register post Wedding Dresses, Deb Dresses and Multi-way Bridesmaid Dresses to all states in Australia too.
If you like a particular style of dress, phone us with your Bust, Waist and Hip measurements and we gauge the fit of the dress before you purchase it.
You can pay over the phone for the gown and Postage and handling and we can Register post it to you straight away. We look forward to meeting you really soon!
Here's a sneak peek at some of our Dresses